I just wanted to post this quick blog to let everyone know that I beat Jay (
@aus_effendi
) at the K1 racing event at DellWorld - on the last turn. The
Tech Center guys
put on a great event and invited the Dell TechCenter
Rockstars
out to do
high speed indoor go-cart racing
.
The course has a couple of hairpin turns and a few spots where you can let the car get up to full speed. Which means plenty of great spots for passing and some great racing. The cars themselves are electric, which means you get this almost Zen like racing experience that is near silent but still pretty intense. Every once in a while a small piece of tire will fly up and hit your visor just to remind you how cool this is.
After a 16 lap qualifying round, I was seeded just behind Jay in the 6th spot for the final. After about four laps, it was Jay and I battling for 2nd place. (The guy in first was ahead of us by a good bit.) Jay was in second and I was literally riding his bumper in 3rd. It stayed this way until the final turn of the final lap, where I was able to turn inside of Jay and get a half car lead on him as we crossed the finish line.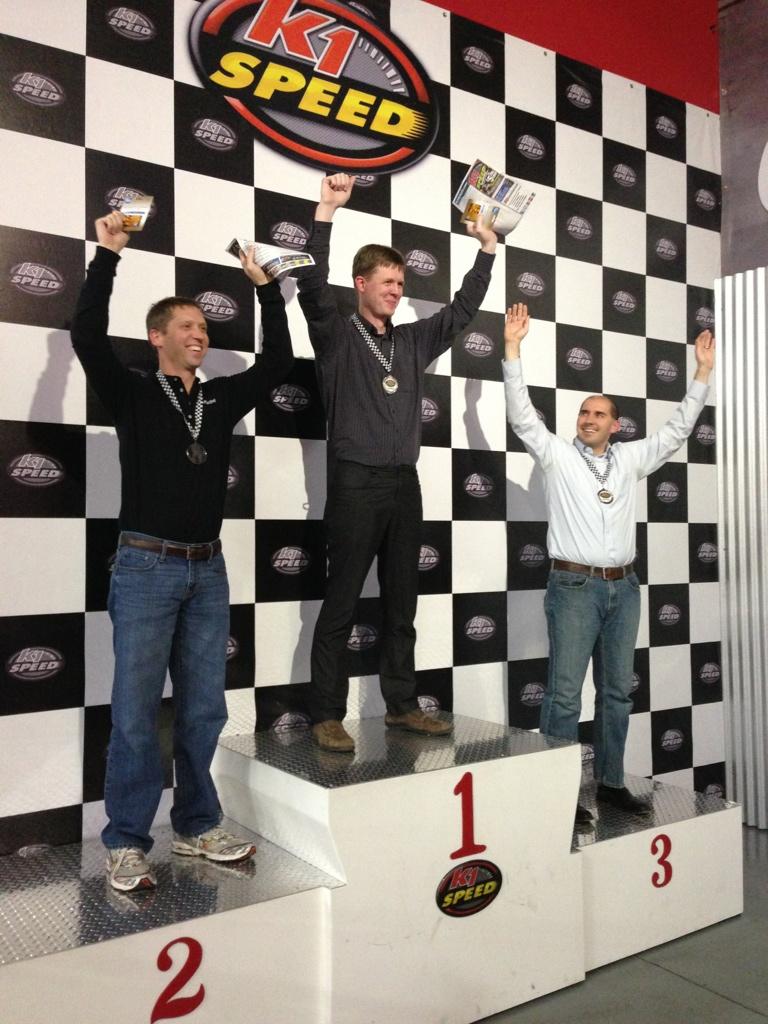 You end up with this picture of us on the podium. Yes – they have a winners podium at the place. And yes I'm one place higher than Jay. Congrats to Tom (
@hypervfan
) on first place.
Just wanted to give Jay a hard time about this and share a little bit about how fun this whole thing was. I'm actually wearing this medal different places around town.